Best Off Road Vehicles of 2023

Vehicles that work as both daily drivers and offroaders are some of the most difficult to shop for out of everything on the market. There are a lot of vehicles that look like they would go offroad but don't, and then there are those that don't look like they would but do. Wading through all of this can be daunting, but that's why Germain Chrysler Dodge Jeep Ram put together this guide to third-party-approved offroad machines, to let you take the guesswork out of the shopping experience.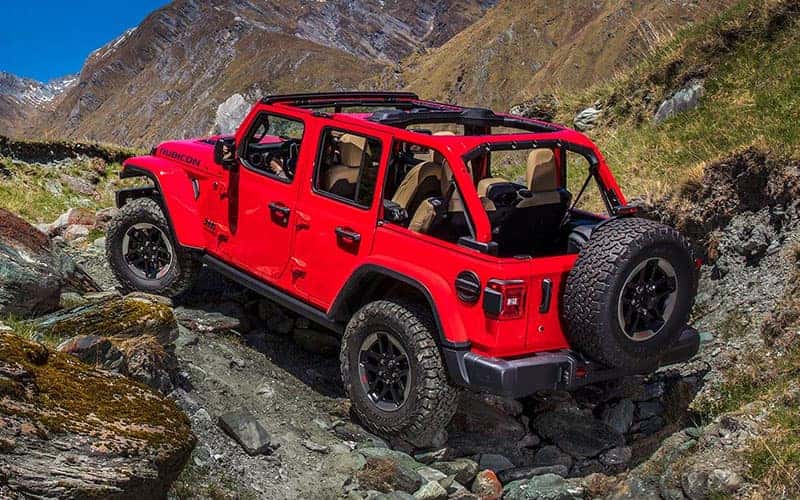 Jeep Wrangler
The Jeep Wrangler is what defines an offroad vehicle. Originally built as a civilian version of the military Jeep for returning WWII veterans that had fallen in love with its unrivaled capability. It has only become more capable over time as well, and is now offered in a huge variety of trims and body configurations. There is the performance beast that is the V8-powered Wrangler 392, and even a plug-in hybrid form of the Wrangler with the 4xe. The interior has become a lot more civilized since WWII, and the ride comfort is exceptional, even on rough terrain. But it is the Wrangler's continued focus on offroading that earned it a spot on Road & Track's list of best offroad vehicles1.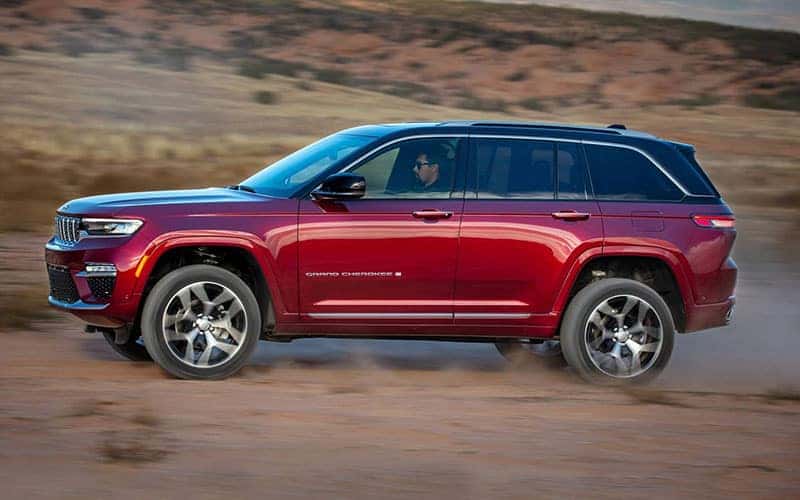 Jeep Grand Cherokee
If you need a bit more interior space when you go offroading, the Grand Cherokee is the vehicle for you. There is even a three-row version, the Grand Cherokee L, making it one of the only three-row SUVs with any real offroad ability. Car & Driver named it one of the best offroad vehicles3 on the market, but specified that you should get the four-wheel drive if you plan on using it for offroading. Although that's generally good advice for anything you plan on taking offroad where the four-wheel drive is optional. The most capable version of the Grand Cherokee is the Trailhawk trim, which comes with all-terrain tires and has its air intake mounted higher to give the Trailhawk the ability to ford water up to 24 inches.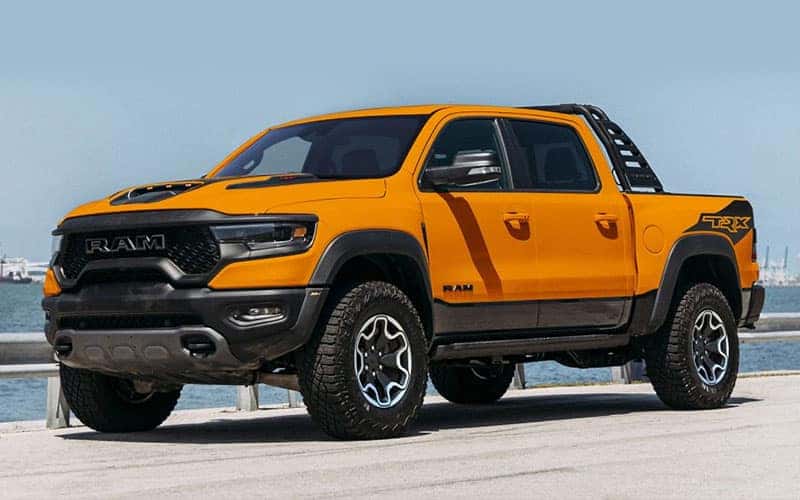 Ram 1500 TRX
The Ram 1500 is already a very capable offroad machine, and it wouldn't be incorrect to have listed it without specifying a trim. But MotorTrend specifically named the TRX as one of the best offroad vehicles2 out there for a reason, it is an absolute beast. Powered by a supercharged 6.2-liter Hemi V8 producing 702 horsepower, the TRX is built to not only go offroad, to go fast while offroad. Helping to deal with difficult terrain are big 35-inch all-terrain tires, as well as factory-installed Bilstein® Black Hawk® shock absorbers. There is an available bed-mounted tire carrier and beadlock-capable wheels, all of which shows why the TRX is an especially capable version of the 1500.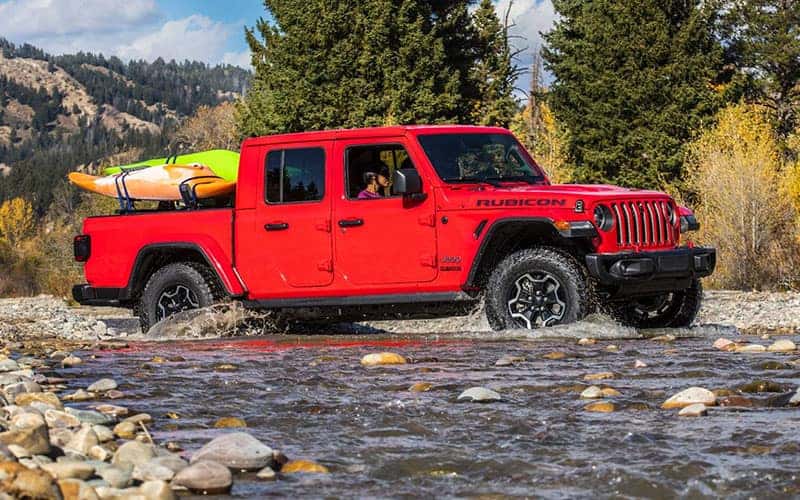 Jeep Gladiator
At first glance, the Jeep Gladiator might just look like Wrangler with a pickup bed stuck on the back. This would be fine as it is, since the Wrangler is absolutely iconic for its offroad ability. But the Gladiator has a little bit more setting it apart. It has a longer wheelbase than the Wrangler, to better support the bed. The suspension and frame are heavier-duty than on Wrangler, which is so that the Gladiator can tow a lot more than the Wrangler. And with its towing capacity of 7,700 pounds, the Gladiator offers the best blend of cargo carrying and offroad ability in its class. And as with the Wrangler, a huge selection of specialized offroad gear is available, including a factory offroad equipment package and a full line up Mopar equipment. Hardly surprising that Road & Track picked it as one of the best offroaders1.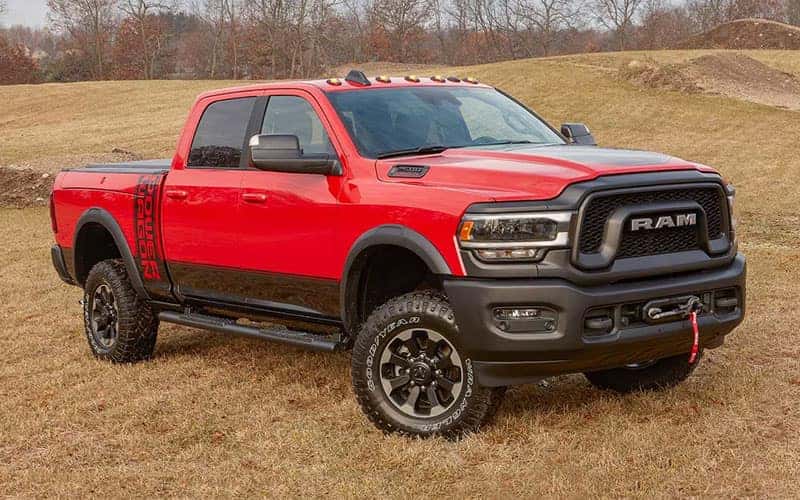 Ram 2500 Power Wagon
The Power Wagon is nearly in a class by itself. While there are certainly other heavy duty trucks, those trucks tend to focused more on towing, and aren't offered in a dedicated offroad configuration. The Power Wagon can certainly tow as well, with a capacity of 10,530 pounds, but one look at the 33-inch Goodyear Wrangler DuraTrac all-terrain tires and it's obvious that is no regular highway cruiser. Under the hood of the Power Wagon sits a 6.4-liter heavy duty Hemi V8 that produces 410 horsepower and 429 lb-ft of torque. Available offroad equipment includes electronic locking front and rear differentials, electronically disconnecting front sway bar, a 12,000-pound winch with a 90-foot cable, and the aforementioned 33-inch all-terrain tires. MotorTrend named it one of the best offroad vehicles2, calling it "a beast of a 4×4 truck", and we tend to agree.

The Best Accessories To Make The Most Of Your Offroad Vehicle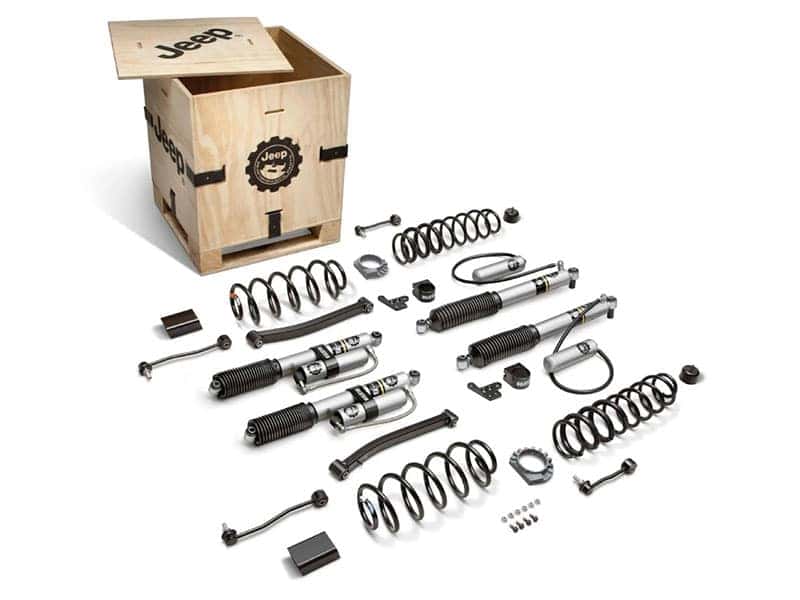 Authentic Mopar Performance 2″ Lift Kit 4 Door 3.6L With Bilstein Shocks
A lot of Wrangler owners like to install bigger offroad tires for a bit more capability crawling over obstacles like rocks and fallen trees. But to do this, you need a suspension lift, so that the bigger tires will fit under the wheel arches. Fortunately, Mopar makes a bolt-on kit that includes 46mm Bilstein Monotube shocks with remote reservoirs and is compatible with the Wrangler's electronic stability control. The kit also gives you increased articulation and fade-free performance, with better heat dissipation thanks to the remote reservoirs. It provides a 2-inch lift and is compatible with 2020 or newer 4-door Wranglers with the 3.6-liter V6 engine. The kit replaces the following parts numbers:
77072395, 77072395AB, 77072395AC, 77072395AD, 77072395AE, 77072395AF, 77072395AG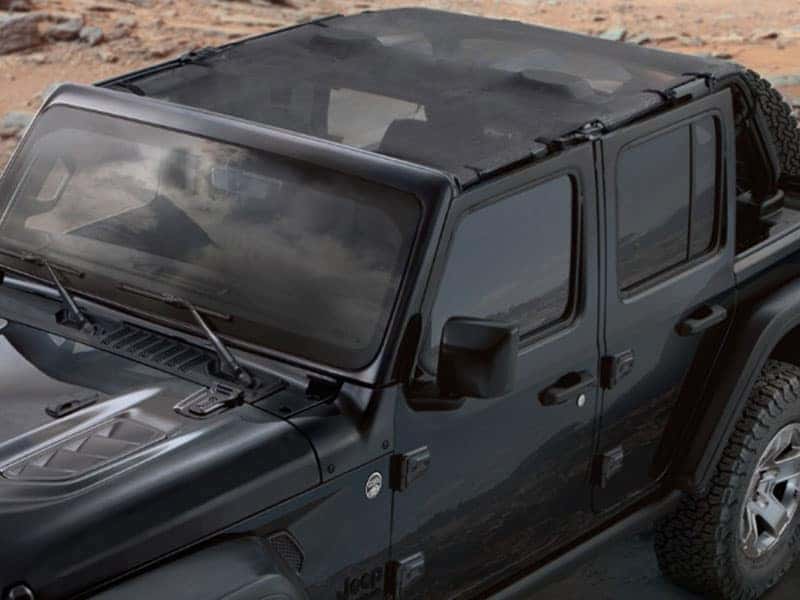 Authentic Mopar Sun Bonnet – 4 Door – Black Mesh
One of the great things about the Wrangler is being able to take the top off for some open-air offroading. But on really hot days, the sun can make for uncomfortable or even dangerous conditions. If you still want that open feeling, but don't want so much sun, a sun bonnet makes for an excellent compromise. This black mesh bonnet fits 2019 and newer 4-door Wranglers and replaces the following parts:
82215390, 82215390AB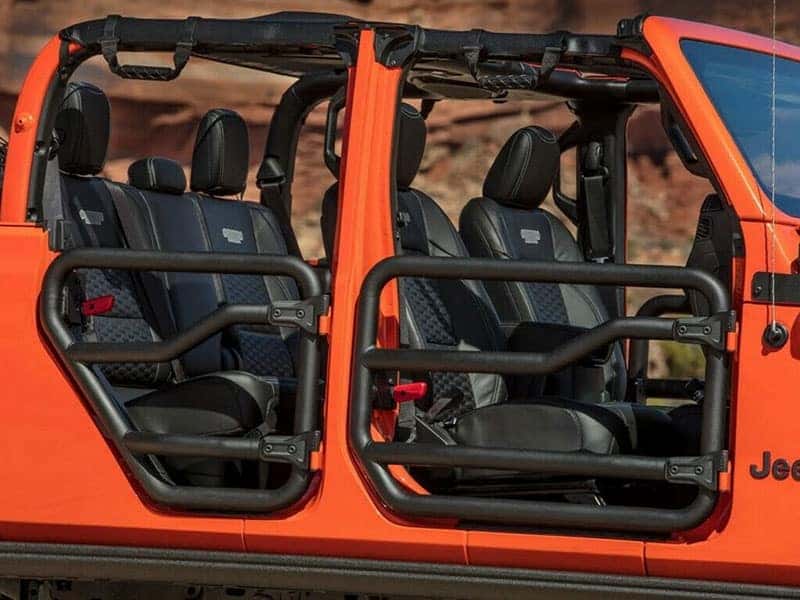 Authentic Mopar Performance Tube Door Kit 4 Door
Taking the top off of your Wrangler is one thing, but if you're looking for even more of an open-air experience, the Wrangler is built for easy removal of the doors as well. This kit includes four 2-inch rounds steel tube half doors, painted low gloss black. These provide the security of a door, but without restricting airflow through the cabin. The kit replaces the following parts:
77072498, 77072498AB
Seatbelts must still be worn while in use, and the original doors need to be reattached before using public roads, since removing them significantly reduces the Wrangler's crashworthiness.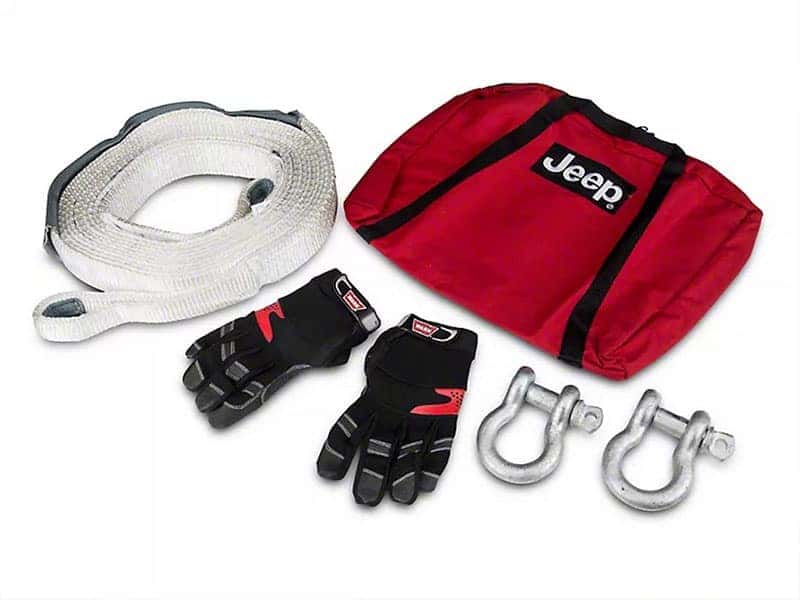 Authentic Mopar Off Road Winch Accessory Kit With Jeep Logo
Adding a winch to your vehicle is a great way to be prepared for the worst. But a winch accessory kit will make you even more prepared. This kit includes 22-foot, 18,000-pound tensile strength tow strap, two three-quarter-inch D-rings, a carabiner, a pair of gloves (with Jeep logos), a winch manual, and a carrying bag that also features Jeep branding.