Chrysler, Dodge, Jeep, & Ram Brake Service & Repair in Sidney, OH

Without question, one of the most essential safety components on your vehicle is the brake system. After all, without working brakes, you'd have great difficulty trying to drive safely for even a short distance. Making an effort to ensure that your brakes are in proper working condition is an excellent way to keep you and your loved ones safe on the roads. Germain Chrysler Dodge Jeep Ram of Sidney is standing by to keep your brakes working like the day they were new. With each visit to our service department for maintenance or service, you'll receive a complimentary brake inspection included with our multipoint vehicle inspection.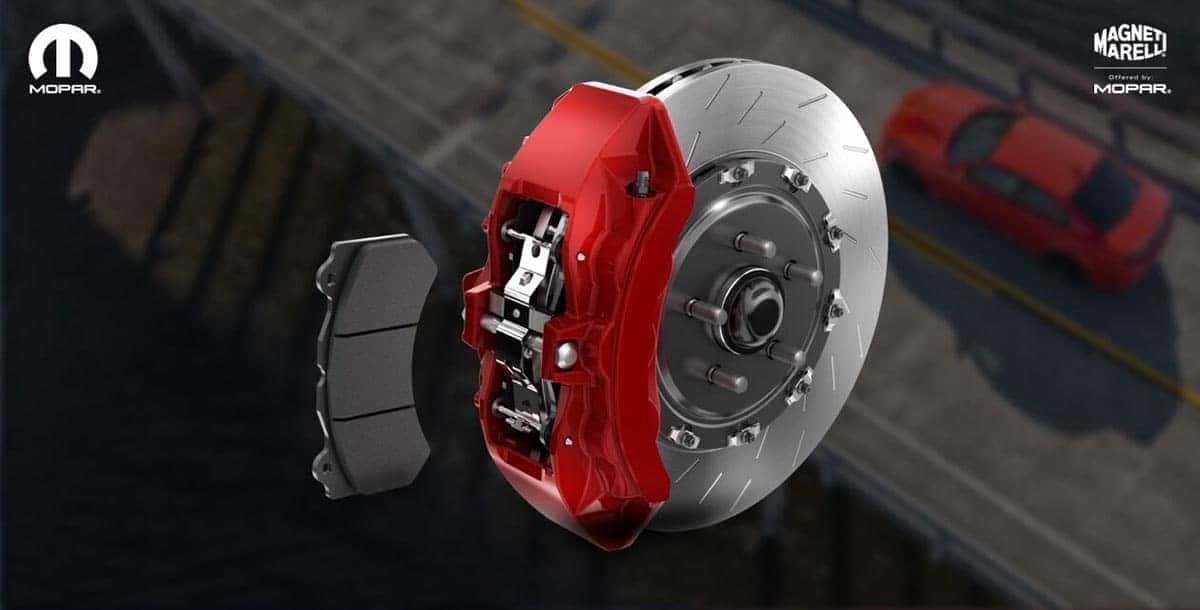 When Should I Have My Brakes Serviced?
If you're curious about when is the right time to have your brakes serviced – the good news is that it's usually easy to tell by just driving your car normally. Over time, it's possible to feel the stopping power of your vehicle gradually weaken or you may have to press the brake pedal harder before you come to a complete stop.
While these symptoms are common signs of worn brakes, the following symptoms may point to a more serious – and potentially more dangerous – brake issue.
Decrease in brake pedal pressure and the pedal drops completely to the floor
A brake system warning light has popped up on your instrument panel
Your vehicle begins to shake or pull to one side while braking
Immediately at the first sign of any of the symptoms mentioned above, we recommend that you use extra caution, stop driving your vehicle as soon as possible, and have it towed to a repair facility in order to be inspected by factory-trained technicians.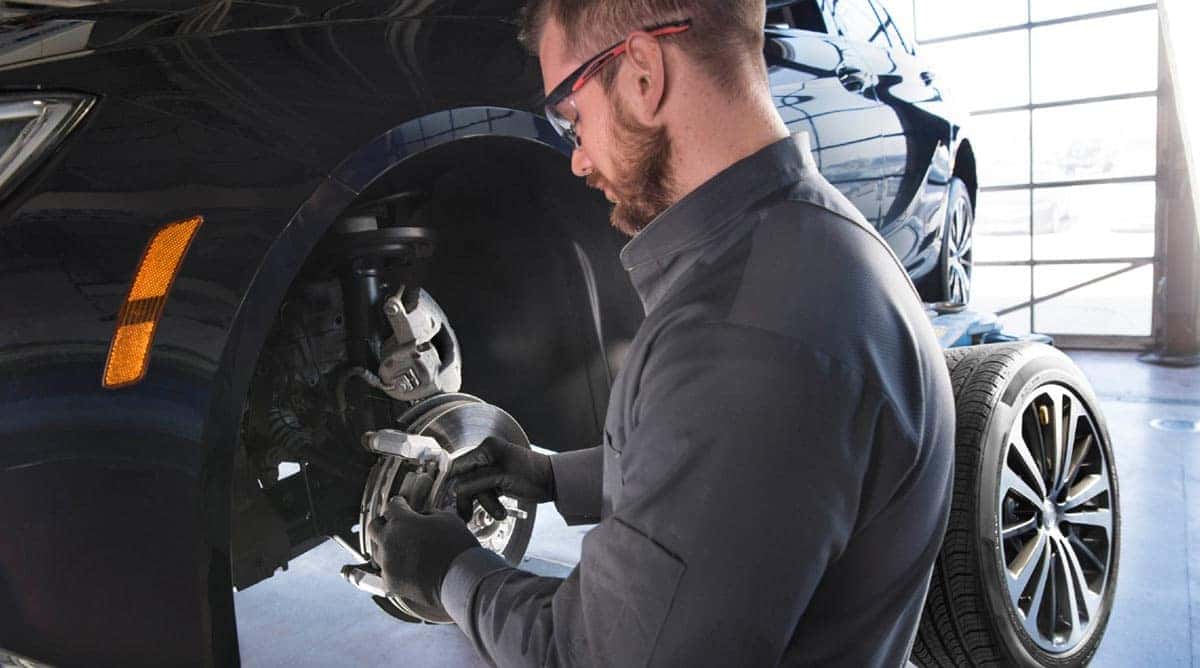 Have Your Brakes Inspected and Serviced at Germain Chrysler Dodge Jeep Ram of Sidney
With each visit to our service center, you'll receive a complimentary brake inspection performed by our factory-trained technicians. This thorough brake inspection includes:
Inspect brake pad/shoe thickness to measure for even wear
Ensure brake lines and master/wheel cylinders are free of any leaks
Check brake rotors for hot spots and run-outs
Inspect brake calipers for general wear, fluid leaks, and movement
Check anti-lock brake sensors
Perform necessary adjustments and test brake hardware
View brake fluid levels and condition
Our technicians and service experts will review their findings with you once the brake inspection has been completed. If necessary, our technicians will replace your components with Genuine Mopar brake parts that have been designed specifically for your vehicle. Having your brakes serviced at Germain Chrysler Dodge Jeep Ram means that you'll be able to stop safely, smoothly, and with complete confidence.