Reserve Your Next Chrysler, Dodge, Jeep or RAM

Reserve your Next Chrysler, Dodge, Jeep or RAM vehicle – Special Event
Work with your Germain Chrsyler, Dodge, Jeep & RAM Product Expert to review incoming inventory.
Reserve your vehicle with a $250 refundable deposit.*
Avoid the hassle of shopping around for your next new Chrysler, Dodge, Jeep or RAM Vehicle.
An additional $1,000 reservation bonus on RAM Trucks and Wrangler 4Xe models.**

Due in part to current global circumstances, the automotive supply chain has experienced significant strains and interruptions all over the world. This has resulted in a significant reduction in the supply of new vehicle inventory. As you've started your search for the next Chrysler, Dodge, Jeep, or RAM vehicle – you've likely encountered some trouble finding the exact model, trim level, exterior color, or combination of your desired options. Thankfully, Germain Chrysler Dodge Jeep RAM of Sidney is excited to introduce you to the perfect solution for getting behind the wheel of the exact vehicle you've been searching for.
Instead of settling for a vehicle that's not exactly what you were expecting, reserving your next vehicle from our list of inbound inventory provides a number of benefits and advantages that you might not have considered previously. Our team is standing by to walk you through the reservation process from beginning to end in an effort to help you find the perfect vehicle that's already on the way to the dealership.
Why Reserve Your Next Chrysler, Dodge, Jeep or RAM Vehicle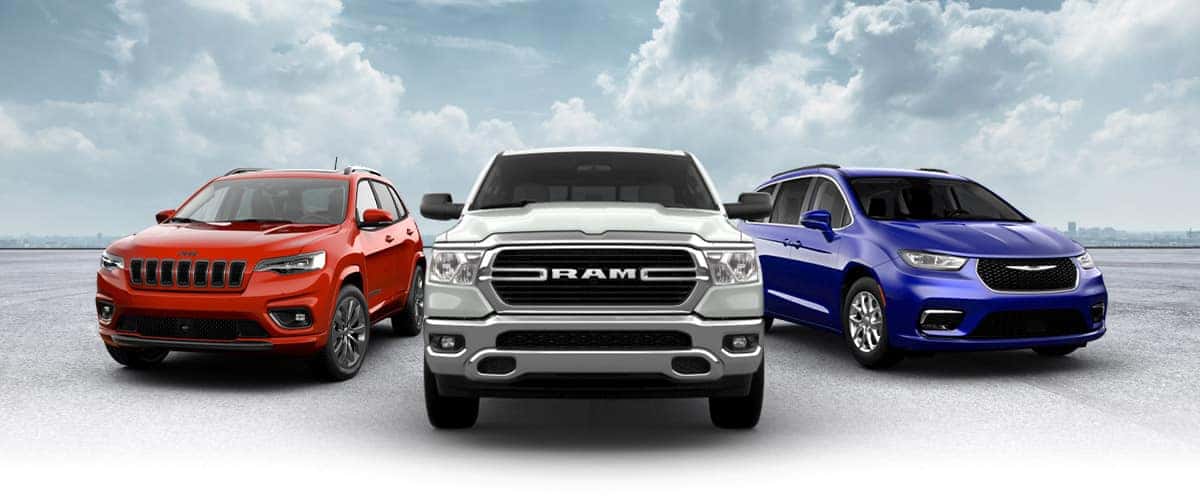 Once you've settled on a specific vehicle and are ready to get behind the wheel, you can experience all the advantages that come from reserving a vehicle from our inbound inventory. First, you'll know the exact model, options, and anticipated arrival date of your new vehicle. Rather than wasting time searching far and wide only to settle for a vehicle that's not quite what you expected, reserving your next vehicle eliminates all of the guesswork and stress of your next new vehicle purchase. Germain CDJR of Sidney is your top destination for the latest Chrysler, Dodge, Jeep, and RAM vehicles and our team is here to help you choose the right one for your lifestyle.
Reserve Your Chrysler, Dodge, Jeep or RAM vehicle – Frequently Asked Questions
Is a deposit required in order to reserve a vehicle?
Yes. A deposit is required to reserve your vehicle of choice. However, this deposit can be used towards a potential down payment of your new vehicle or applied when purchasing the vehicle outright. If your preference is to lease or finance the vehicle, this deposit can be returned to you in part or in full once you've signed your contract and taken delivery of the vehicle.
Am I able to reserve a vehicle over the phone or online?
Of course! Our team is standing by to help you complete your reservation over the phone or online. Our recommendation is that you visit us in person (if possible) in order to view your exterior color of choice to ensure that it lives up to your expectations.
Can I qualify for special incentives, rebates, or other offers if I reserve my vehicle?
Once your reservation is placed, the price of your vehicle will be determined. It's important to remember that incentives and rebate programs often change from month to month, meaning that we can only provide you with an estimate of your potential monthly payment. Once we know the exact delivery date of your vehicle, you'll be able to lock in the latest incentives and programs that are available at that point.